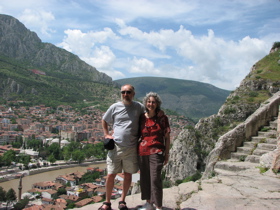 Amasya, Turkey From the mountain tombs of the kings of Pontus. The town (and the river through it) are below.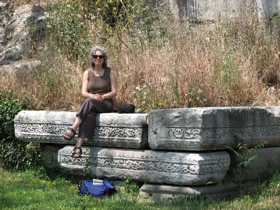 Istanbul. The carved stones were once part of the wall that surrounded Byzantium.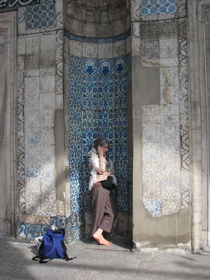 Istanbul. We were in the Yeni Mosque when the cell phone vibrated.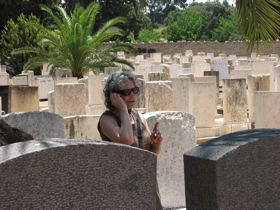 In Israel. Visiting the cemetery where Ruth's grandmother is buried.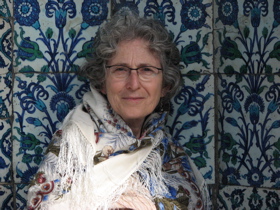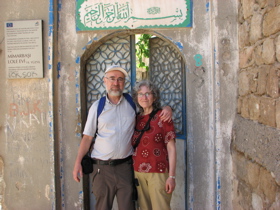 Mardin, Turkey. We were invited by the owners of this private home (built by architect Lole) to visit inside.
<![if !vml]>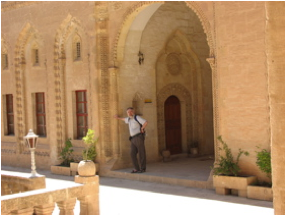 <![endif]> This is the post office in Mardin. It had been a private home.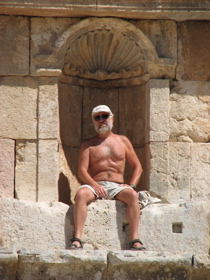 Avi meets Apollo. The sun worshipper in the Roman ruins of Jerash, Jordan.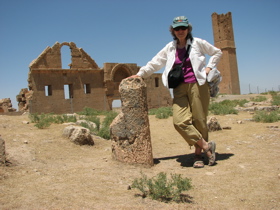 Harran, Turkey. Ruth leans on a random pillar with the ruins of a Seljuk medrassa in the background.
<![if !vml]>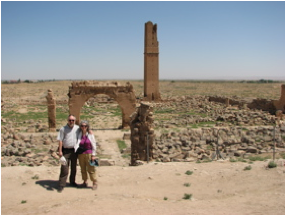 <![endif]> More Harran. Ruins of Seljuk medrassa.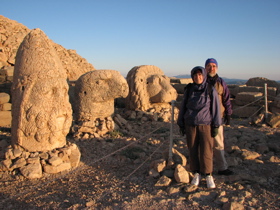 Nemrut Dagi, Turkey A self-important king built statues (the heads have fallen from the seated bodies) of himself with Persian and Roman gods.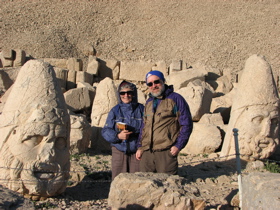 Nemrut Dagi. We came to the statues both at sunset and sunrise.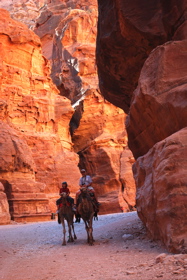 Petra. We set off on camels for four hour trip to Jebel Haroun. Beautiful sights – but were we sore!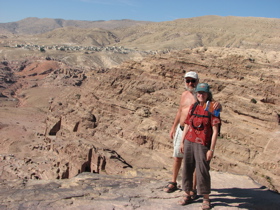 Petra. From the High Place of Sacrifice overlooking some the carved tombs.
<![if !vml]>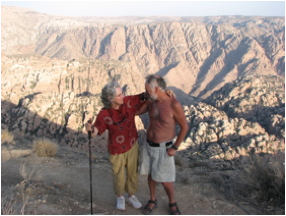 <![endif]> Dana Nature Reserve, Jordan